B5 - Storm Fucks a Fan!!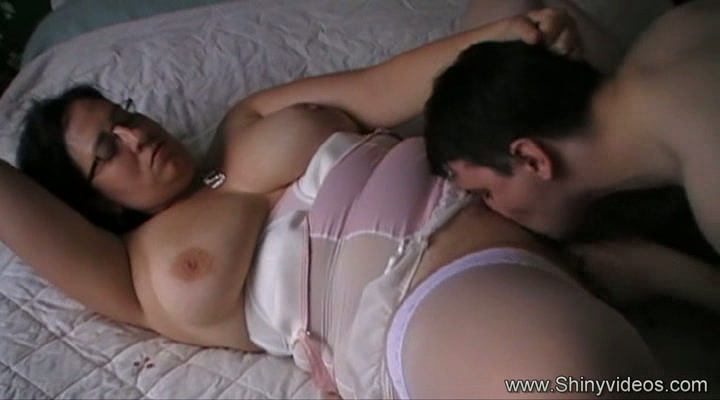 Well here is one lucky guy. Not often you get to play with a beautiful lady like Storm, but to actually get your hands, tongue and cock on her, perfection. Watch as our fan plays with Storms body, gets undressed, gets his cock between her fine huge breasts and then sucked deep into her willing mouth. Then a 69 to share the oral fun and to make sure her pussy is dripping wet for him. Then the pleasure of fucking one of the top bbw's around, total look of bliss on his face, as they go through various postions. Theres only so long you can last, i mean your hard and wanking just thinking of her sweet body. Watch as the fan delivers his load between those huge breasts and even hitting her face. The joys of a fan....

A must buy video for BBW, Storm or just plain sexual fun fans.

The Video is 22mins Long & is Shot in Full HD. The Video is in Encoded in 720p DivX.
The Video download is 440mb AVI File.

I've changed the gallery of pictures with this update, as image-barn is now getting over run with adverts and pop up windows and i want to keep everything user friendly.



Add & Read Reviews of this Video at the Bottom of the Page!

I strongly recommend using Mozilla Firefox Internet Browser and a Download Manager like Download Them All to enable you to Download the Video Files Without Dissapointment.

Please Check your PC meets the Minimum Requirements to Play High Definition DivX Video Files to Avoid Dissapointment:

http://support.divx.com/faq/view/supportFAQen036/System-Requirements-DivX-for-Windows
The payment system will advise you on cost in your currency.
Use the buy now button, this will allow you to come back and click on the download button. Enter your user name and password and download. Epoch take all major credit cards so all transactions are secure and safe.
Please visit Epoch.com - our authorized sales agent