SV111 - Double Spandex fun with Carmel and Sophie Star

(Click on the main pictures for a preview clip)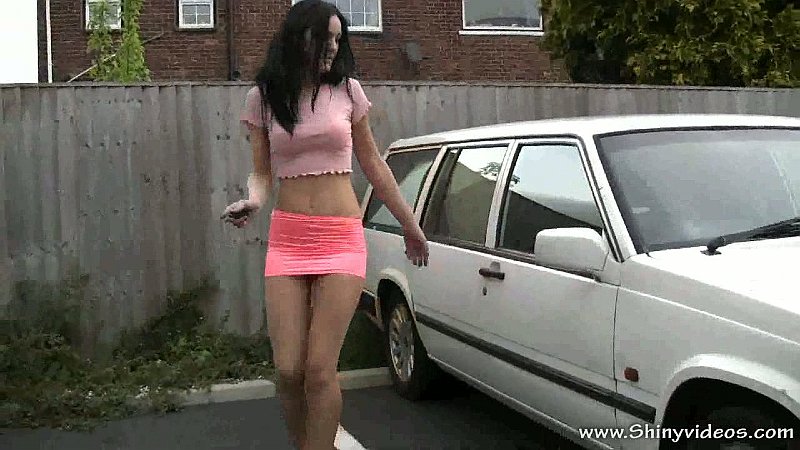 &
Latest spandex installment features the wonderfull Carmel and Sophie Star. We start off with Carmel wearing a tight shiny spandex outfit and high heels. We follow her slowly outside to check out her muscle car. See how she gets into the driver seat in her tight outfit. Watch how she elegantly opens the trunk and the hood for inspection. After showing her muscle car and her volvo we follow her back inside the buidling.

In the second part we follow Sophie Star, walking down the park doing some stretching and climbing on big cut off trees. Watch how the shiny blue green spandex outfit stretches out to the max evertime when Sophie feels like stretching. Everything at Christmas is shiny, well here's a very special shiny xmas offering.

The Video clips are in total 25 mins long & is Shot in Full HD.
The Video is in Encoded in 720p DivX.
The Video download is 469mb and 264mb AVI File





I strongly recommend using Mozilla Firefox Internet Browser and a Download Manager like Download Them All to enable you to Download the Video Files Without Disappointment.

Please Check your PC meets the Minimum Requirements to Play High Definition DivX Video Files to Avoid Disappointment:

http://support.divx.com/faq/view/supportFAQen036/System-Requirements-DivX-for-Windows
The payment system will advise you on cost in your currency.
Use the buy now button, this will allow you to come back and click on the download button. Enter your user name and password and download. Epoch take all major credit cards so all transactions are secure and safe.
Please visit Epoch.com - our authorized sales agent
Download Great Value Exclusive Full Length Swimsuit Videos for
Under $25 at our New Site
www.Shinyclips.info