SV144 - Lots of Fun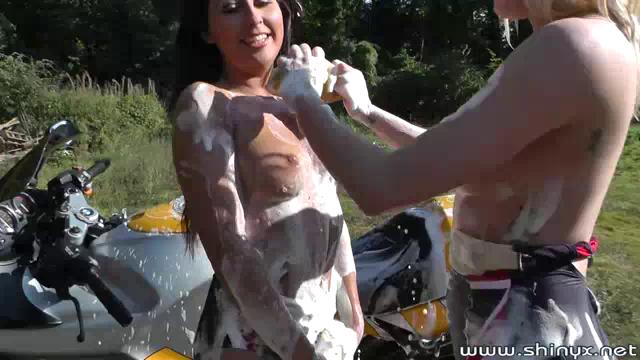 Click the pictures for a video previews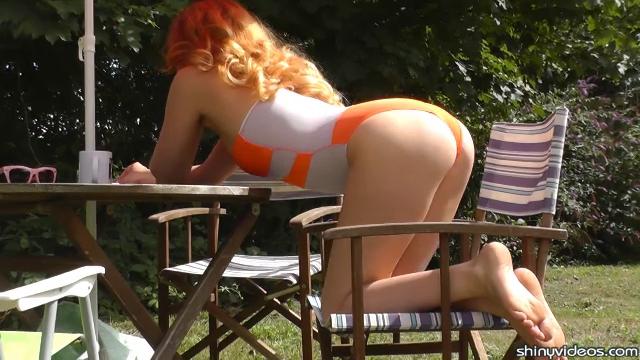 Click the pictures for a video previews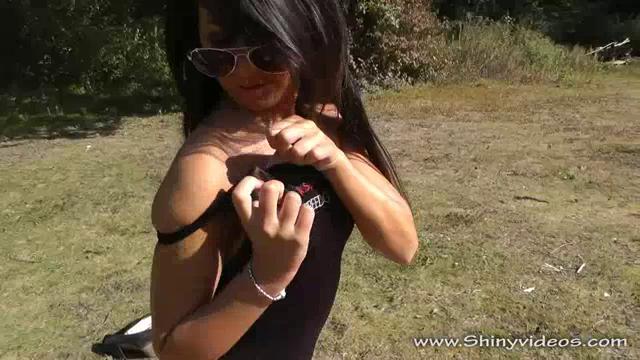 Click the pictures for a video previews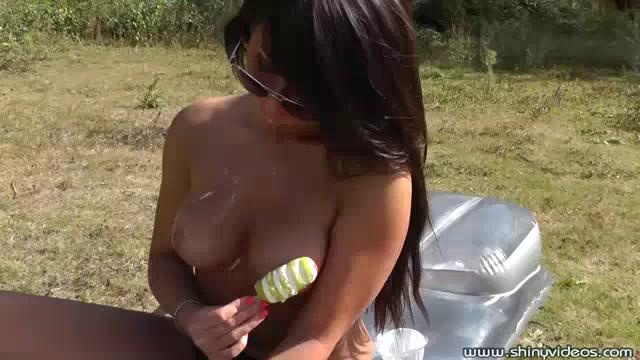 Click the pictures for a video previews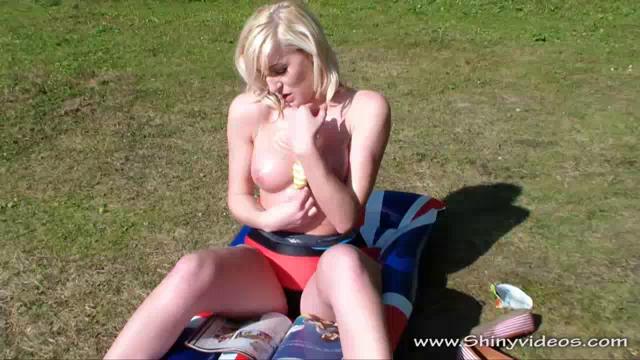 Gallery of stills for Clip1 Clip2 Clip3 Clip4 Clip5
Fun in the sun is what we seek and sometimes we get just that. Here we have a few clips from various shoots with some of the ace girls we've worked with.
Starting with the a great motorbike wash with Jodie and Sophie, even more remarkable is these two had never met before. We like to think its the relaxed style we have and the choice of getting these two to work together. The fun as the wash the bike, themselves and stripping off to reveal their beautiful bodies. To this day the bike owner clearly remembers standing there watching, well wouldn't you :)
The stunning redhead Miss Kara Carter is the second clip, with a mesh swimsuit. Now we have quite a few breaks on our shoots, especially on the hot days and this year year, every shoot with with Kara has been hot. So on with the suit and its break time, but we often just follow and shoot as they relax. In the end they start playing to the camera. This is a non-nude clip, but its mesh and Kara is so sexy.
Clips 3 and 4 are the amazing Sophie Star, stripping from her swimsuits to cool down. Now the water in that bottle was so cold but was enjoyed as it was one of the hottest days. Infact the ice cream had only just come out of the freezer, but in didnt take long to melt. Will have to get some one to lick the ice cream frmom her body next time.
Clip 5 is another ice cream that didnt last to long and to be honest what or who would last to long with the way Jodie plays ;) Wish this was longer, but it was to hot and Jodie just got all sticky.
We hope you enjoy some of our fun in the sun clips and incase you want more of these beauties here are their twitter accounts:
Jodie: @Jodie_Ellen
Sophie: @SSTARONLINE
Kara: @itsKaraCarter
The Video clips total 40 minutes long and shot where possible in Full HD.
Videos are encoded either in 720hd and 1080hd
The Video download is 1.5gb in AVI Files.





I strongly recommend using Mozilla Firefox Internet Browser and a Download Manager like Download Them All to enable you to Download the Video Files Without Disappointment.

Please Check your PC meets the Minimum Requirements to Play High Definition DivX Video Files to Avoid Disappointment, please dont try to play these files without downloading.

http://support.divx.com/faq/view/supportFAQen036/System-Requirements-DivX-for-Windows

The payment system will advise you on cost in your currency.
Use the buy now button, this will allow you to come back and click on the download button. Enter your user name and password and download. Epoch take all major credit cards so all transactions are secure and safe.
Please visit Epoch.com - our authorized sales agent
Back to the Non nude main page