SV151 - Mariia - Yvette - Bev - Olivia - Sabrinaj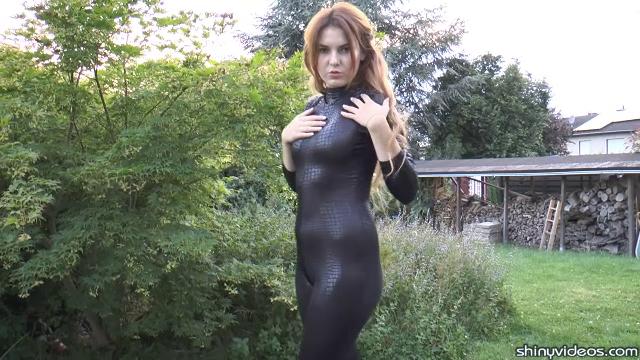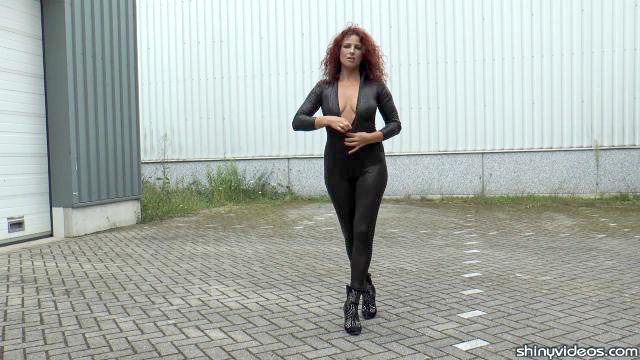 Click the pictures for a video previews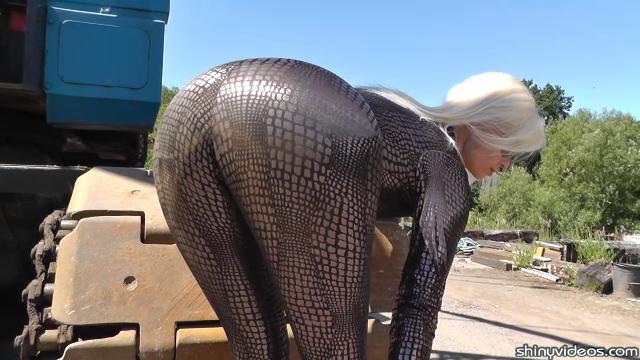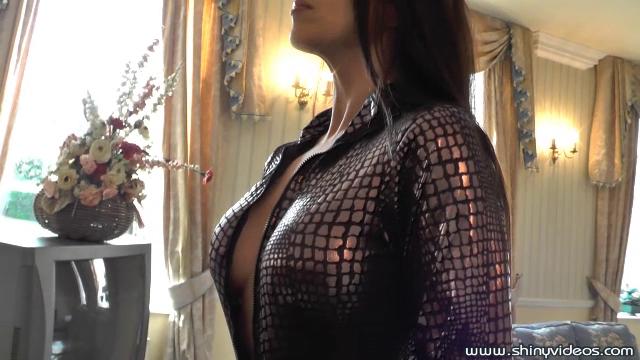 Click the pictures for a video previews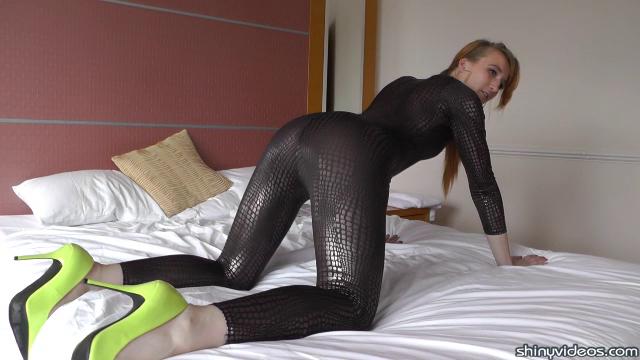 Gallery of stills for Mariia - Yvette - Bev - Olivia - Sabrina
We love catsuits, so we were going to mix it up but going through clips, we found these 5, all showing the same catsuit style, just different models and locations. 3 clips set outdoors, 2 filmed in Holland, 1 shoot in a manor house. We do like to mix models and places.

Mariia: Wouldnt you like to follow Mariia around the garden. Almost feel like a stalker when we shoot some scenes but what a beauty she is.

Yvette: A smokin hot redhead, catsuit and short boots, our ideal package and we just know you'll love watching her tease. Shot this clip near where i work, nobody has ver told me to stop :)

Bev: Summertime and the weather was hot, as we asked Bev to go for a walk in the boatyard. Although a little to hot for a catsuit, the sunshine and posing were stunning.

Olivia: So the lady of the manor shows us the living room and pool room, but to be honest it was her and the catsuit that took our eye. What a stunning beauty and on the pool table, wow.

SabrinaJ: Another hot redhead, top model and loves catsuits. Even the bright heels work, as the catsuit is given a total workout. The perfect sexy cute ass, as you'll see our cameraman loves :)

The galleries and previews should give an excellent idea to perfect non-nude content.
The Video clips total 48 minutes long and shot in Full HD.
Videos are encoded in 1080hd or 720hd
The Video download is a 2.4gb in AVI Files.





I strongly recommend using Mozilla Firefox Internet Browser and a Download Manager like Download Them All to enable you to Download the Video Files Without Disappointment.

Please Check your PC meets the Minimum Requirements to Play High Definition DivX Video Files to Avoid Disappointment, please dont try to play these files without downloading.

http://support.divx.com/faq/view/supportFAQen036/System-Requirements-DivX-for-Windows

The payment system will advise you on cost in your currency.
Use the buy now button, this will allow you to come back and click on the download button. Enter your user name and password and download. Epoch take all major credit cards so all transactions are secure and safe.
Please visit Epoch.com - our authorized sales agent