SV94 - Chloe posing in 3 really special swimsuits.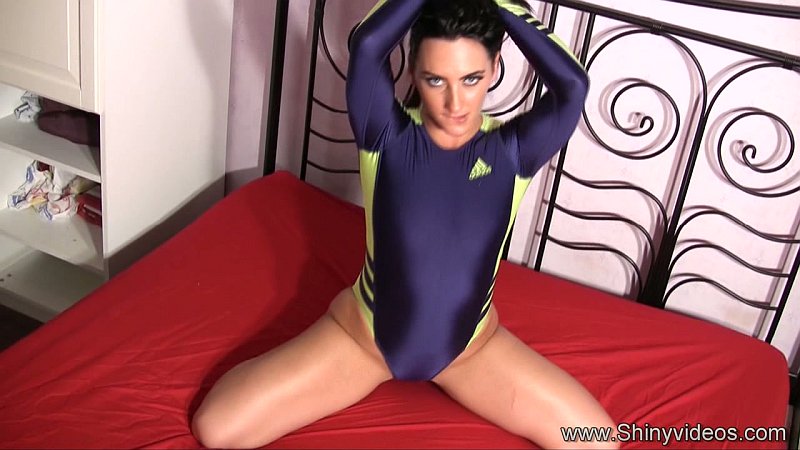 Well here we go on a very special update, 3 different swimsuits for all tastes, 2 full bodies fron Nike and Adidas and a stunning final suit from Adidas. I think we have the perfect model for these suits, Chloe has all the sweet sexual curves needed to make these look so good.
From her telling you how good it feels, her hands running over the material, making sure it fits tightly. When she kneels on the bed or couch, well the view is stunning, a perfectly incased bum. These suits couldnt fit any better if you wanted and when her legs are pulled back, you gaze at the stunning beauty of a flexing suit. This is a swimsuit tease to be seen and enjoyed time and time again. One of the best sets of suits i've had the pleasure in shooting.

The Video is 28mins Long & is Shot in Full HD. The Video is in Encoded in 720p DivX.
The Video download is 1gb AVI File.

I've changed the gallery of pictures with this update, as image-barn is now getting over run with adverts and pop up windows and i want to keep everything user friendly.



Add & Read Reviews of this Video at the Bottom of the Page!

I strongly recommend using Mozilla Firefox Internet Browser and a Download Manager like Download Them All to enable you to Download the Video Files Without Disappointment.

Please Check your PC meets the Minimum Requirements to Play High Definition DivX Video Files to Avoid Disappointment:

http://support.divx.com/faq/view/supportFAQen036/System-Requirements-DivX-for-Windows
The payment system will advise you on cost in your currency.
Use the buy now button, this will allow you to come back and click on the download button. Enter your user name and password and download. Epoch take all major credit cards so all transactions are secure and safe.
Please visit Epoch.com - our authorized sales agent