SV96 - Natasha in Horny Hydra Swimsuit Sex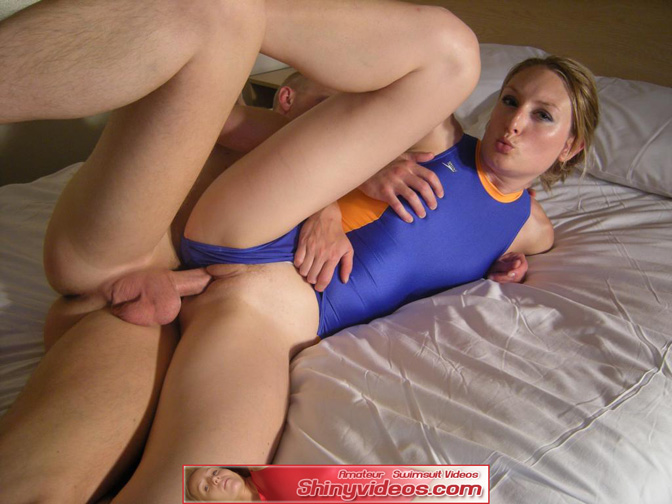 The thought of a beautiful girl having swimsuit sex, well this is what this clip offers. Natasha is wearing a very sexy and colourful speedo hydra swimsuit, which she keeps on for the whole of the clip. Her wonderful body does become visable, especially all those naughty places. Starting off with the lucky guy getting a kiss and a long feeling of her in the suit, watch as he get to grips with the suit and her. There is a passion between these two that you can sense, as they just want to get naughty. Laying on the bed, watch as he pulls the swimsuit to one side and eats that sweet fine pussy. This leads to her sucking his cock in various postions. Then the sex and its full on, with the suit getting pulled all over the place, she takes his cock from the side, on top and from behind. As to the final cum shot, well why should i spoil the clip but i'm sure you'll be there at the same time as him.














































The Video is 29mins Long & is Shot in Full HD. The Video is in Encoded in 720p DivX.
The Video download is 914mb AVI File

I've changed the gallery of pictures with this update, as image-barn is now getting over run with adverts and pop up windows and i want to keep everything user friendly.



Add & Read Reviews of this Video at the Bottom of the Page!

I strongly recommend using Mozilla Firefox Internet Browser and a Download Manager like Download Them All to enable you to Download the Video Files Without Disappointment.

Please Check your PC meets the Minimum Requirements to Play High Definition DivX Video Files to Avoid Disappointment:

http://support.divx.com/faq/view/supportFAQen036/System-Requirements-DivX-for-Windows
The payment system will advise you on cost in your currency.
Use the buy now button, this will allow you to come back and click on the download button. Enter your user name and password and download. Epoch take all major credit cards so all transactions are secure and safe.
Please visit Epoch.com - our authorized sales agent